Looking for a Zoomcar car rental coupon code? Then look no further. We are offering our readers a very special discount on their first car rental ride with Zoom Car.Zoom Car.
Zoomcar Coupon Code 2017
Use code ODY4MTQ4 to make your first booking with Zoomcar and get 20% off! Maximum discount applicable is Rs 500.
You can download the app now – http://onelink.to/tg44qu. 
Zoomcar Review
Update: While we had terrible things to say about Zoomcar in the past (car breaking down, terrible customer support), we recently were forced to use Zoomcar again and had a pretty decent experience. We were deciding between Avis and Zoomcar, and surprisingly, Zoomcar won.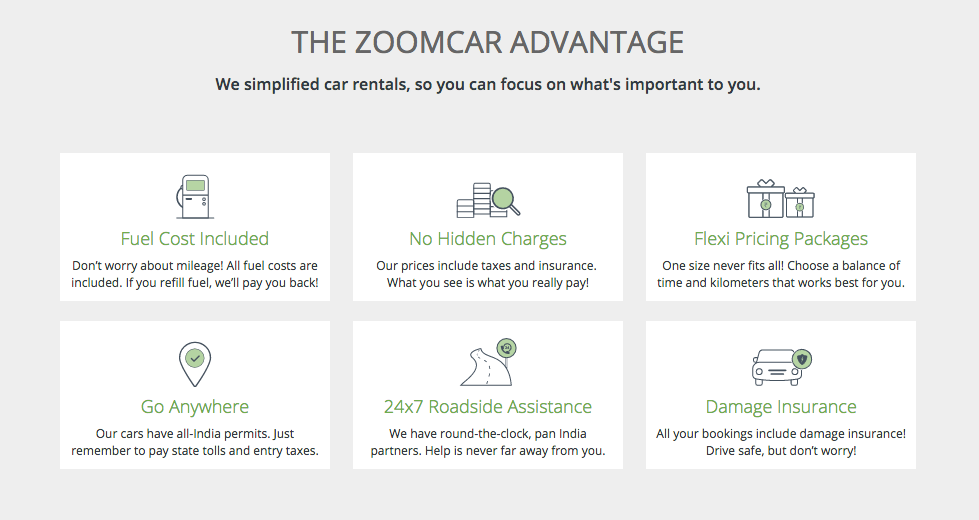 The big difference between Zoomcar and an international company like Avis is not in their costs, but in their insurance policies. If there is any damage / collision / theft to an Avis vehicle, the renter will be held liable. This is astonishing. There isn't even a provision to add extra insurance. Zoomcar, on the other hand, includes damage insurance.