I recently saw a billboard outside a mall advertising Cadbury's Dairy Milk Home Treats and I was immediately intrigued (being the chocoholic that I am). And like a normal addict, I raced to the closest super market and bought a pack.
What are these scrumptious Home Treats?
Cadbury's Home Treats are advertised as bite pieces of Dairy Milk chocolate. They are basically two pieces of Dairy Milk chocolate wrapped in golden paper. The cool thing is that they are packed in a resealable packet, so can leave them lying outside the fridge without worrying about ants attacking. This, my friend, is a true boon for a chocolate lover. Because nothing is worse than cold chocolate that you have to chomp through. Chocolate should be warm and melty and sinful.
Quintessential Cadbury's Dairy Milk Flavour
The Dairy Milk flavour you'll find in these packet of Home Treats is as good as ever. Don't expect the smoothest chocolate, but just so delicious. There is really nothing comparable. If you've grown up loving Indian Dairy Milk, then this is for you.
Currently, Dairy Milk Home Treats is offering only plain milk chocolate. No Fruit and Nut or Crackle flavours yet! (There are, I believe, Perk and 5 Star Home Treat packets available though).
What's not so good?
My Dairy Milk consumption has gone up ten-fold since this packet has come into the house. I'm the kind of chocoholic who can't stop at one or two treats, I need four or five to feel satisfied. So these things are deadly for me! No self-control whatsoever.
Another problem is that not all the people in my house are as diligent about sealing the resealable packet. So, often, it gets left open. And that does have an affect on the flavour of the chocolate — tastes slightly stale if left open too long.
Price of Dairy Milk Home Treats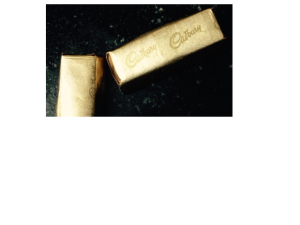 Cadbury's Dairy Milk Home Treats are priced at Rs 150 for 140 grams. There is an introductory discount going on so they are currently priced at Rs 130. Available at your local supermarket or online grocery shops like bigbasket.com. I would totally recommend them!
Also of interest: Cadbury's SIlk Bubbly and Cadbury's Glow Review