Every time I hear the Amazon Kindle Paperwhite ad on TV, I get overawed by a sense of… serenity? After a little Googling I discovered that the song was by Calcutta-based musician Tajdar Junaid.
It's a beautiful composition; introspective — in a way that makes you wonder the difference between alone and lonely. Gustava Santalolla-ish with a twist of his own.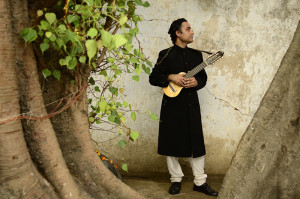 He has an album out, available on iTunes. Some songs can be previewed on Soundcloud. There are some songs which are in the same vein as the Kindle song — like 'Belong' — and some songs which are more indie folk/rock songs like 'Though I Know'. Personally, I prefer songs like 'Belong' and 'Kindle the Prayer'. Unique, heartfelt, pulls me apart with emotion! Lovely!