This is a review of LivSpace — your one-stop shop for getting your home interiors done.
Buying a new house in India is a headache and so when you finally get possession and want to get the interiors done, you realise that a new headache awaits you — disorganised contractors, sub-quality work, and delays. That's where companies like LivSpace, HomeLane and MyGubbi come along — claiming to be your one-stop shop for all your interior work from design to installation. This review is based on the experiences of a friend (Mr P) who used LivSpace's services several months ago to get his home interiors. I also recently read an article about LivSpace and other companies like HomeLane on Forbes India, so this seems like a timely review.
Discovering LivSpace.com – Offline
Mr P discovered LivSpace through the realtor who helped him purchase his home. While he did consider going to an interior designer separately, LivSpace's promise of delivering everything from design to installation was too tempting to ignore. He also wasn't too concerned about the budget: his main priority was quality in terms of design and final installation, and most importantly, after several builder delays due to the change of government in Bangalore, he need a timely delivery. He admitted that he looked around for other modular kitchen manufacturers in Bangalore before finalising on LivSpace, and knew that if he reached individually to contractors that he could have maybe saved a couple of lakhs. But the headache involved did not appeal to him.
Design and Experience Centres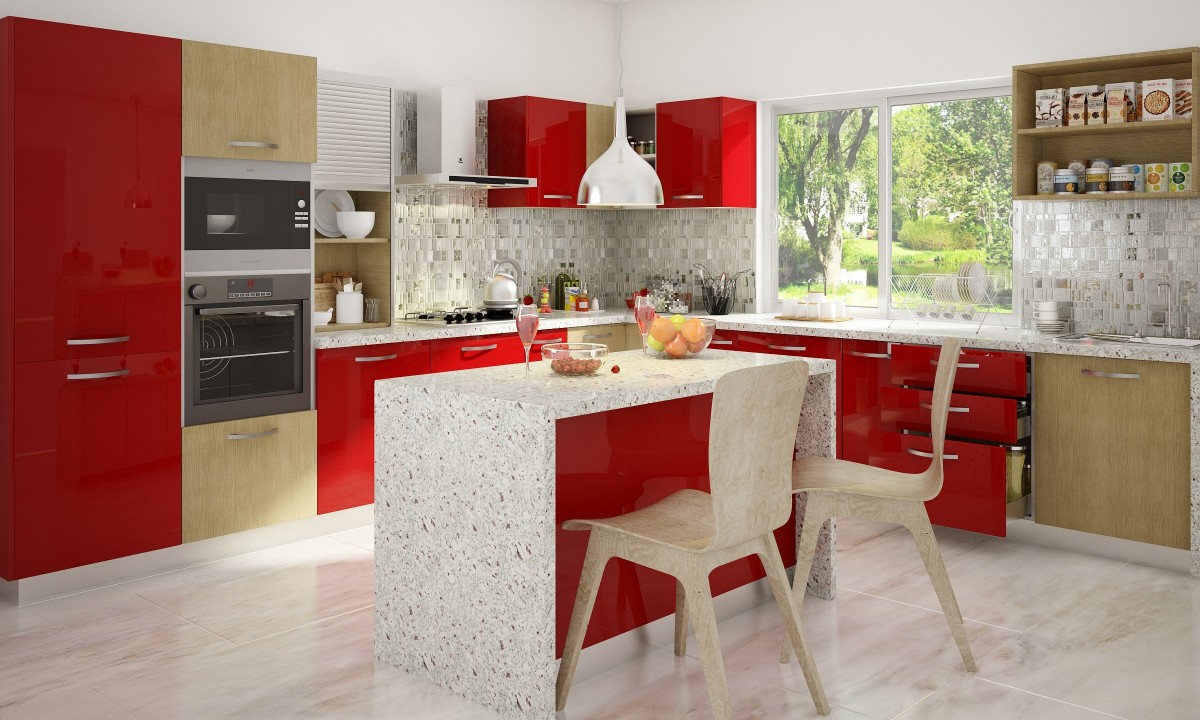 After being introduced to LivSpace, Mr P visited a showroom with his wife and two sons at a pre-scheduled time. Mrs P was quite impressed with the experience center as well as the professionalism shown by the interior designer they met. They discussed their home, shared a floor plan, and then were introduced to different design concepts. The designer created an initial design for them and made good suggestions on things like colour palettes for their modular kitchens as well as great space-saving and smart-storage ideas.
Technology (not) used in the Experience Centre
I asked Mr P how the technology was at the design stage — since the Forbes article mentioned cool things like VR rooms to be able to visualise their final design. Mr P, who himself has some experience in the tech world, laughed when he heard that. He said there was absolutely no technology at play when they were finalising their designs. The only tech he witnessed was at the experience centre — nothing personalised or customised for their specific floorplans. The designs he received initially were little more than 2D renders by a graphic designer, which made it difficult to visualise and cost properly.
Payment Schedule
When they decided to go ahead with LivSpace, they paid a 10% deposit based on the initial estimate. The next payment was for 40% when they finalised the design with the interior designer. The remaining 50% was to be paid at the time of delivery.
And Things Fall Apart
The designs were finalised quickly enough — it took only a few weekends for Mr P and family to work together with their interior designer. Eager to get their home in top-notch shape, Mr P quickly paid the 40% additional deposit to finalise the design.
This is when everything started to fall apart. While LivSpace promised end-to-end solutions, it was only the design phase that happened smoothly for Mr P. The installation was a disaster. "They have no control over their operations," said Mr P. "I suspect they've grown too rapidly."
No Ownership and Shoddy Work
His project is being done not by the LivSpace team but by contractual labourers. This means that LivSpace has no control over the final product. The designer has had to visit several times to ensure that work happens properly. The contractual workers, since not employed by LivSpace, are quite happy with passing of sub-quality work. While Mr P was promised that most of the work would happen in the factory and on delivery and installation would happen on site, he is finding that the workers are doing a lot of work on site itself.
Delays, Delays, Delays
Mr P.'s project is still ongoing and has overshot its schedule by 2 months already. LivSpace is now paying him Rs 40,000 rent per month. Reading other reviews online, I see that this is a common thread in the complaints by LivSpace customers: designs are finalised quickly but the completion and handover of projects takes very long — sometimes even years.
Mr P has no idea how they are profitable, if at all. I guess since the company has raised a lot of money they don't mind burning investor cash.
Poor Escalation Channels
The escalation channels were not very impressive according to Mr P. While the support team was always courteous, they were ineffectual in getting work done and improving the quality of work. Since the entire operations is not handled by LivSpace, Mr P does not find this very hard to believe. All he hopes is that his project completes quickly so that he can happily say goodbye to LivSpace.
Customer Reviews
Since Mr P's review could just be a one-off, I went through some MouthShut reviews for LivSpace. By and large, the reviews were quite positive. Of course, there were several 1-star reviews, detailing similar problems as Mr P above — promises undelivered, usually related to sub-par work and timelines not being met, but most of the reviews seemed positive.
I'm not sure if our case was a one-off and whether other companies also struggle with execution at times. (Do share HomeLane interior reviews or MyGubbi reviews if you have had good or bad experiences!)
LivSpace Design Partner Review
I next went to Glassdoor to check what the designers are saying — and well, it's quite concerning from a customer perspective. If even LivSpace designers are saying timelines are not being met, I'd be quite wary.

Overall Thoughts
I'm quite interested to know whether LivSpace is doing a good job or not? The mixed reviews have really confused me. If you have used LivSpace before — please do share your review below, mentioning your city, your apartment name and your thoughts!