Everyone loves a good stubble, and for a good stubble, you need a good weapon like a Philips Trimmer. Around 2 months ago Mr T entered his stubble face (and said goodbye to his Frenchie phase. Sigh.)
He promptly bought a Philips Trimmer from Amazon – the QT4005/15 Pro Skin Advanced Trimmer, which had great reviews (rated 4.5 / 5 from 8888 customer reviews!) At around Rs 1300, it was at a great price too.
What Mr T likes about this Philips Trimmer: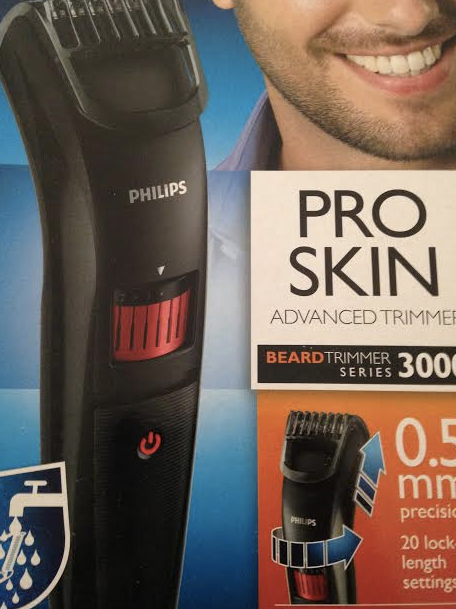 Great battery life — When we say great, it is really great. In the 70 shaves or so, since purchase, Mr T has only charged it 3 times. This means the Philips Trimmer lasts  for around 20-25 rounds before needing a recharge. 
Great trim — For those looking for an extraordinarily close shave, look elsewhere. The Philips trimmer gives you a great trim, starting from 5mm (1/20th of a cm) to 10mm (1 cm). It's really easy to use with literally one button and one red knob to choose your trim length.
Easy of reach — Mr T finds it quite easy to reach those tough spots (below the chin, on the neck) with this trimmer. It initially took a little bit of getting used to, but now he has become quite a pro.
Cordless — No more getting entangled in wires while you shave with the Philips QT4005/15 Pro Skin Advanced Trimmer.
Dead hair — The Philips trimmer removes dead hair quite nicely as well. 
Easy to clean / maintain — While the Philips trimmer India kit has a brush that you can use to hair, Mr T finds it easy just to brush it away with his hands and by blowing. The head is also detachable meaning you can wash it with water to clean it further.
Lightweight – My dad's old electric shaver was a solid hunk of metal weighing at least .5 kg, whereas this trimmer doesn't weigh more than 200 grams or so.
Warranty – A 3-year Philips warranty, what else could you ask for?
Great value for money — At Rs 1296 on Amazon.in — this trimmer is a steal! Don't we all love value for money? 🙂
What Mr T does not like about this Philips Trimmer: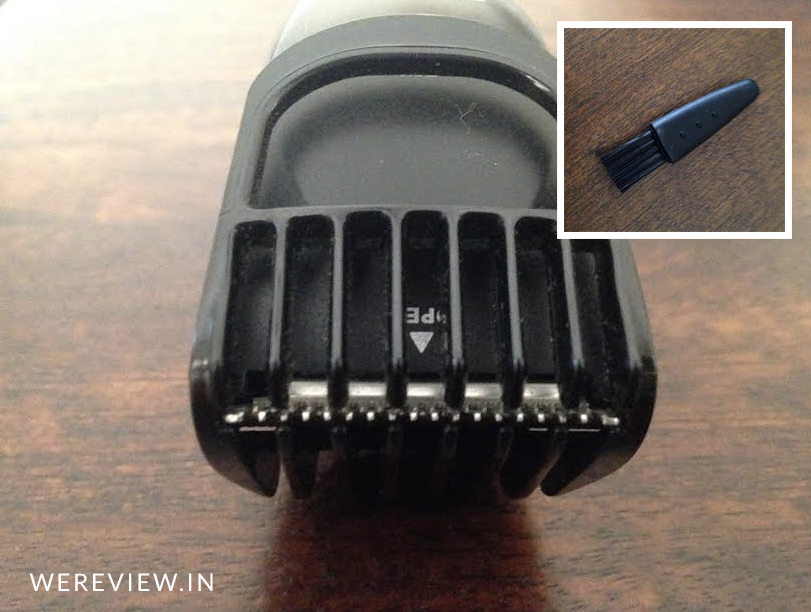 Dries your skin quite a lot — Initially he was quite surprised at how dry his skin had become, scratchy with white patches. The solution, of course, is to moisturise yourself properly afterwards. Mr T swears by Nivea soft moisturising lotion (and I too have become a fan of this cream — great for sensitive skin). 
You still need a razor — Mr T has always used a Gillette Mach3 to shave, and still continues to carry one whenever he travels. If you want a close shave, you need to use a razor. Also, if you want to do fine styling and neat edges, you'll need a razor. The Philips trimmer doesn't cut it.
Can't use it in a wet shower –– A lot of people like to shave when they are in the shower. In that case, the Philips QT4005/15 Pro Skin Advanced Trimmer will NOT work for you.
Cuts and nicks — You have to be a little careful when you are starting out with the Philips trimmer. In his first week using the machine, Mr T cut his lip. So be a little careful when you start of using it.
Does Mr T recommend the Philips QT4005/15 Pro Skin Advanced Trimmer?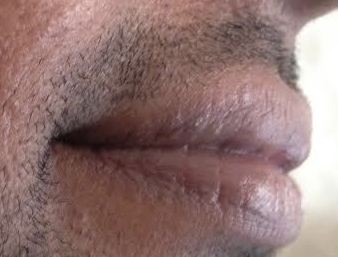 In his own words: "Hell, yeah!" I asked him why he chose this particular Philips trimmer model  (4005 model and not the 4001 model for Rs 1049) or the Philips 4011 (for Rs 1699), and his points were simple: it was cheaper than the 4011 model and gave the shadow look (which 4001 model doesn't have).
The other differences between the 4005 and 4011 models are titanium blades and an increased battery life. Nothing that makes too much of a difference according to me. You can view the differences in the comparison chart below: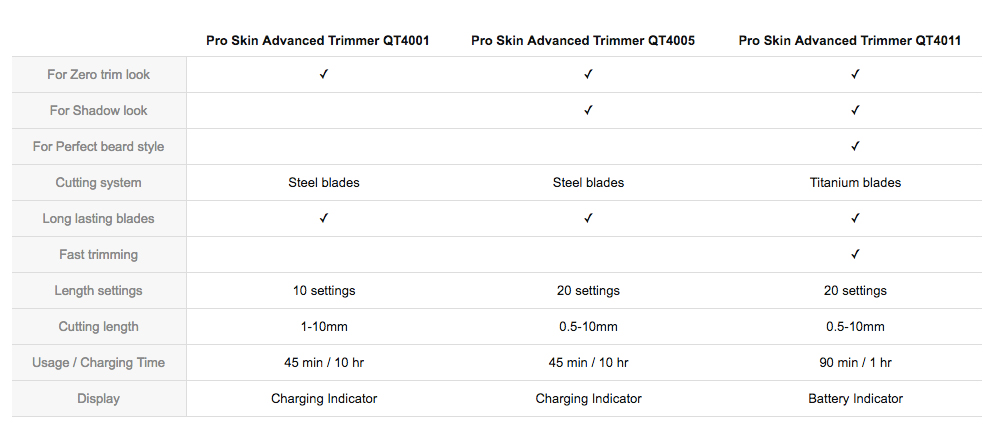 Overall, Mr T highly recommends the Philips Trimmer (Philips QT4005/15 Pro Skin Advanced Trimmer), and you can buy it on Amazon.in for Rs 1298 or on Flipkart for Rs 1349.